Anyone who has been fortunate to drive the width of Canada knows the highlights and unusual landmarks seen on the Trans-Canada, worthy of a photograph, chuckle, or head scratch. Below are just a few of my favourites: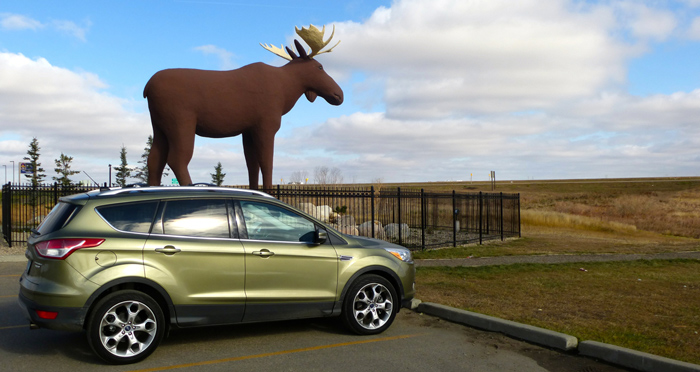 Mac the Moose, Moose Jaw, SK
I stopped off in Moose Jaw to explore the mysterious Moose Jaw Tunnels, and couldn't miss a visit the world's largest moose. At least it was, until Norway decided to erect a shining new moose that was 50cm taller. Mac's got more soul, baby. Weighing 10 tons and standing at 10 metres tall, Mac was created in 1984 to lure passing traffic, which he continues to do. Mac is the only moose you don't mind hitting on Highway 1.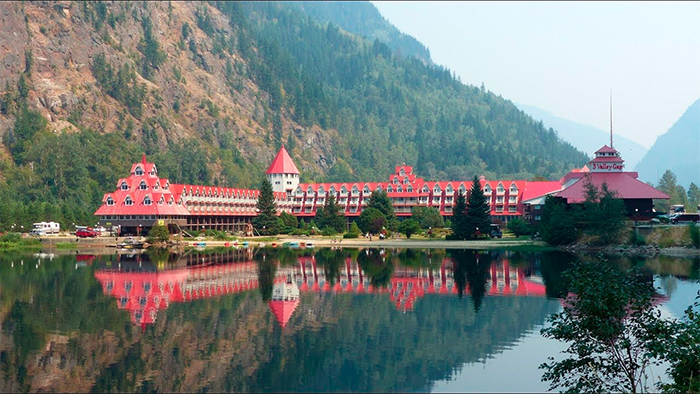 Three Valley Gap, BC
As you snake through increasingly stunning scenery towards the town of Revelstoke, the Three Valley Gap Chateau jumps out at you. This family-owned hotel, antique auto museum and heritage ghost town sits at the apex of a beautiful lake, surrounded by mountains, with a welcoming old-world, Alpine façade. There's something old world and humble about it, well worth stopping to stretch your legs, or hole up for the night.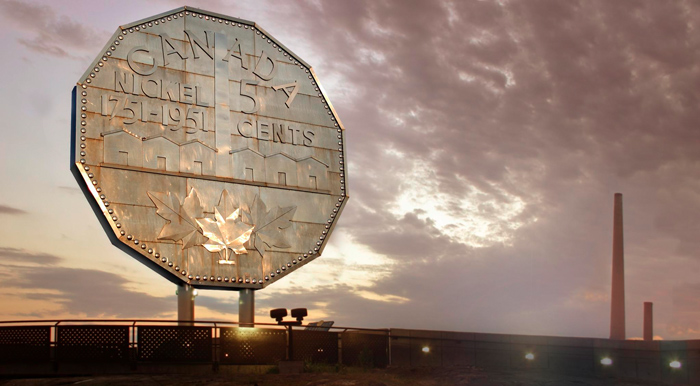 The Big Nickel, Sudbury, ON
At nine metres in height, Sudbury's Big Nickel is not quite the world-class tourist attraction it was built to be, but it is worth far more than its face value. Unveiled in 1964 at a cost of $35,000, the world's largest coin looks over the Dynamic Earth mining and geology centre. I love the fact that the guy who created and owned The Big Nickel sold it to the city for a cool $550,000. That was one big nickel indeed!
Wawa Goose, Wawa, ON
Some roadside attractions are literally a wild goose chase. The freeze had set in when we pulled into a cheap motel in Wawa, a small town that has seen better days. Even so, Wawa's iconic steel goose continues to divert traffic off Highway 1, and is one of the most photographed roadside attractions along the Trans-Canada. Wawa's name comes from the Ojibwe word for "wild goose."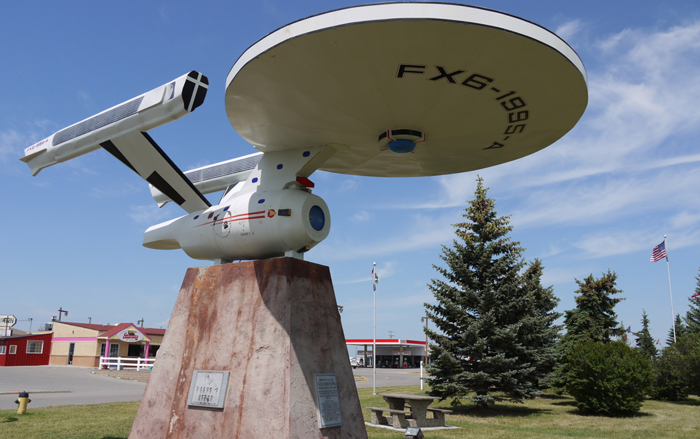 Starship Enterprise, Vulcan, AB
When driving across Canada, are you prepared to boldly go where no man has gone before? Me neither, which is why I made a detour south of Calgary to the town of Vulcan, cleverly using its name to become a cosmic attraction in the Star Trek universe. Besides the pedestal-mounted starship replica, you can channel your Captain Kirk in the nearby Star Trek-themed visitor centre.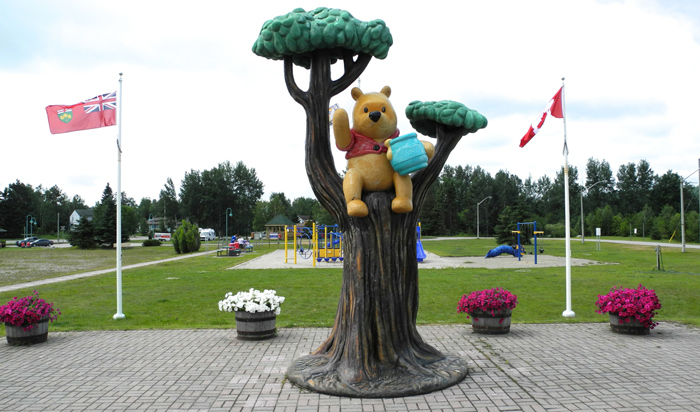 Winnie the Pooh, White River, ON
A black bear cub somehow made its way from White River Ontario to London's Zoo, inspiring one of the most popular children's characters ever created. Just off Highway 1 between Thunder Bay and Sault Ste Marie, White River celebrates this quirky fact with a statue of Pooh Bear in a tree, and an adjacent playground for the kids to stretch their legs. This should give you enough time to figure out a reasonable story when the kids ask you what a "pooh" is.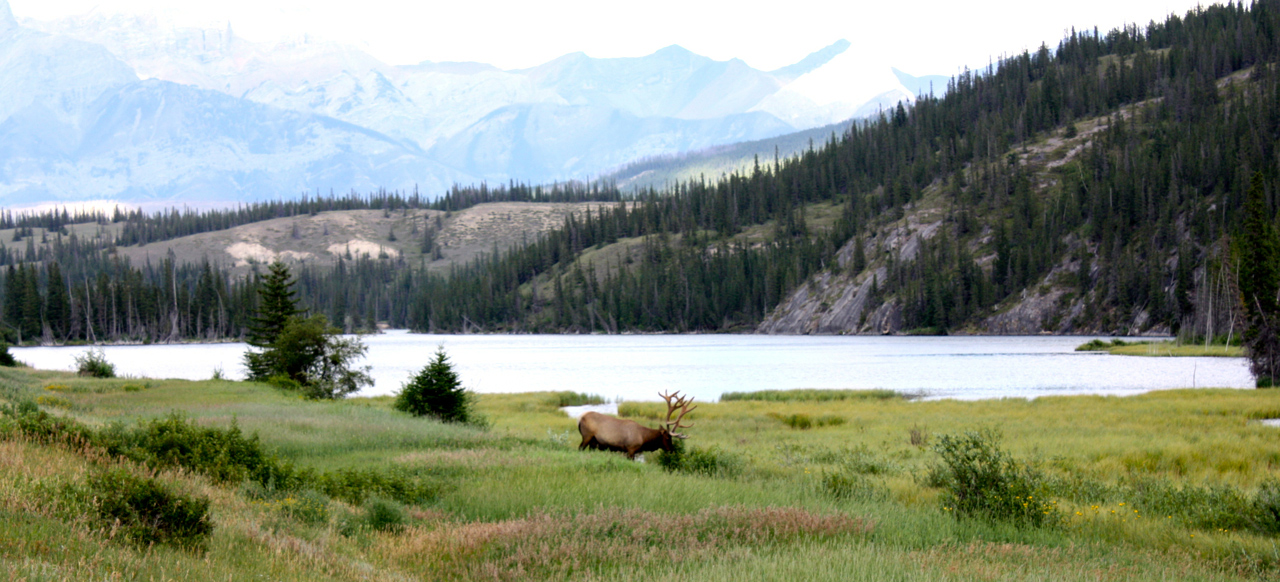 Wildlife, Banff National Park, AB
Roadside attractions come in all shapes and sizes. Take the elk, moose, bear, and other wildlife you may see as you travel through Banff National Park. It's not uncommon to see cars pulled to the side of the highway to take photos of the animals, which both attract and threaten drivers at the same time. "Look at the large elk!" can be an exciting moment when you see an animal in the trees. Not so much if it's flying through your windshield. Either way, you'll want to watch out for wildlife.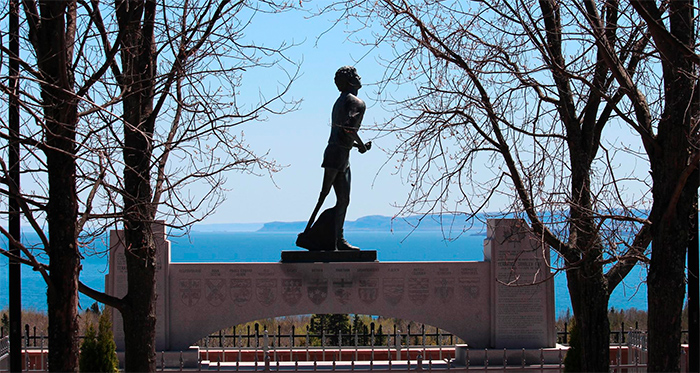 Terry Fox Memorial, Thunder Bay, ON
Although many years have passed since his journey across Canada inspired the world, the Terry Fox Monument continues to attract crowds. Located not far from the spot where Terry ended his epic, one-legged run for cancer research, the statue tells his remarkable story, and offers a wonderful view over Lake Superior and Thunder Bay.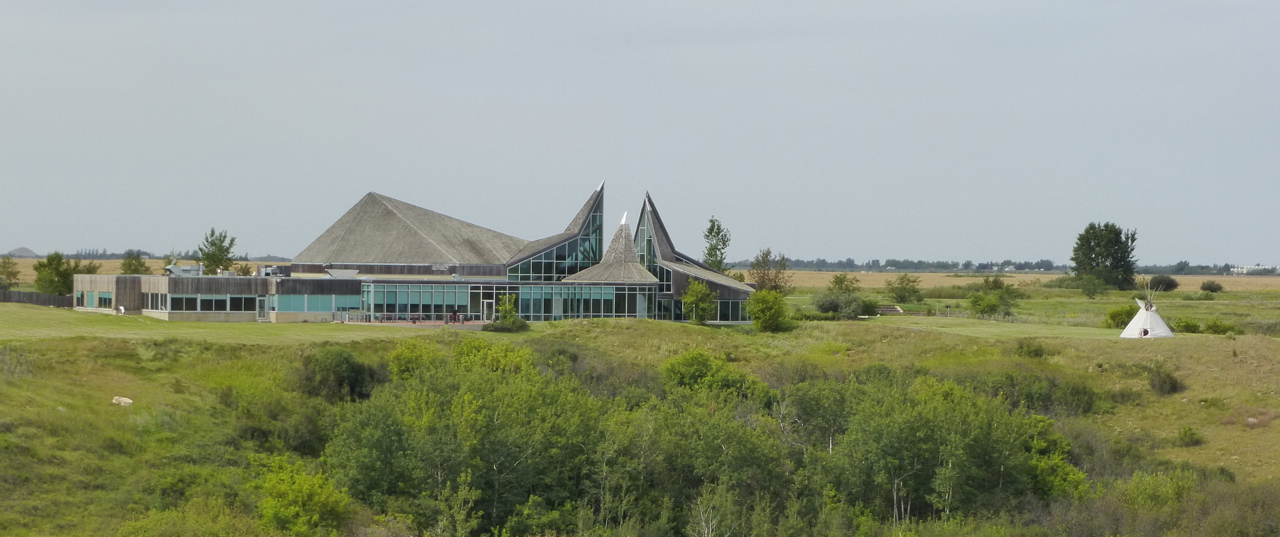 Wanuskewin Heritage Park, Saskatoon, SK
Driving into or out of Saskatoon, you'll see signs for Wanuskewin. This is the Heritage Park that made it into my book, a wonderful centre to learn about the First Nations of the prairies. The cultural galleries and exhibitions are fascinating, or you can explore the Path of the People, a network of trails in an area with 6000 years of aboriginal history.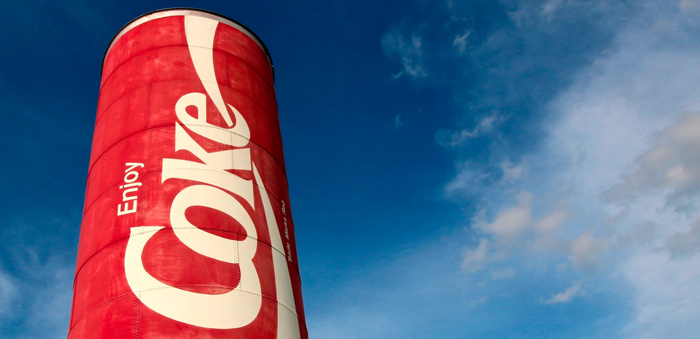 World's Largest Coke Can, Portage-la-Prairie, MB
There are giant homages to Coca-Cola in the Philippines, Iceland, Chile and Japan, but the world's largest pop can is right here in the prairies. Creatively utilizing an old water tower, the can towers over the prairies. Enjoy a photo opportunity and a smile.
If you like Big Things with your Roadside Attractions, you'll probably like the extensive collection gathered by the folks at BigThings.ca.