Something inside us resonates when we see a large body of water falling through the air. The velocity, the volume, the height, the sheer power? Whatever drenches your fancy, tick these exceptional waterfalls off the Canadian Bucket List.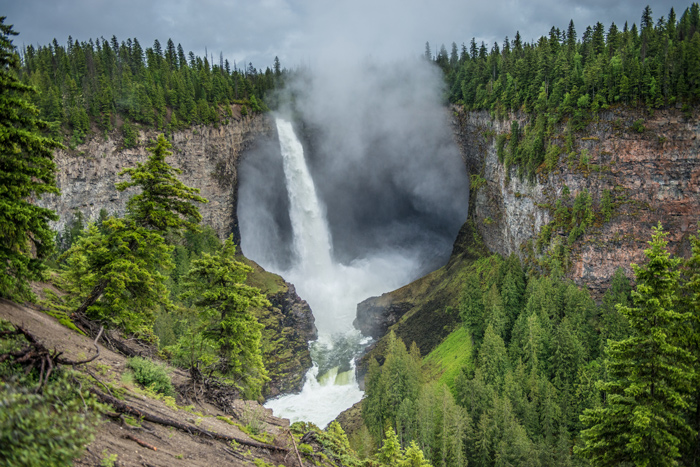 Helmcken Falls, BC: Located in Wells Gray Provincial Park, Helmcken is an impressive cascade in summer, and even more so in winter, when the water spray at the bottom of the falls freezes, creating a massive ice cone up to 50 metres tall.
Grand Falls-Grand Sault, NB: Some of the most powerful cascades in the country with the added bonus of a zipline waiting for you to fly right across it!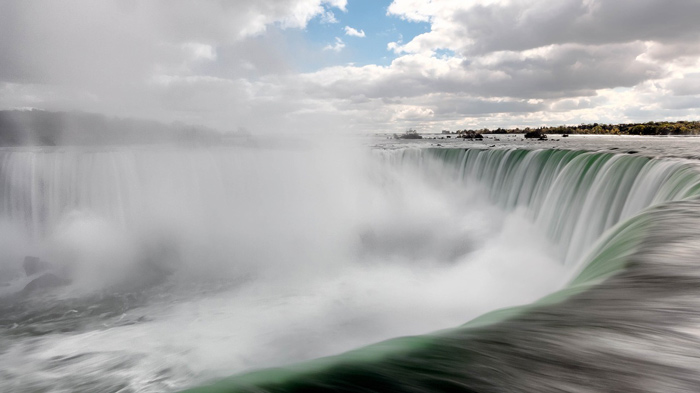 Niagara Falls, ON: A theme park town has developed around it, but nature will always steal the show. Niagara is a global blockbuster waterfall, best enjoyed from the Canadian side, of course.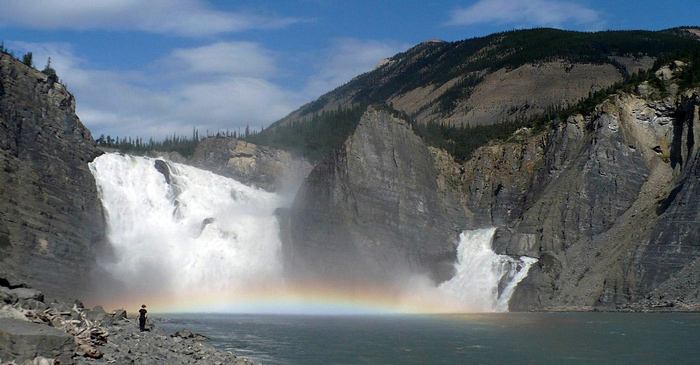 Virginia Falls, NWT: With a 30 storey drop, Virginia Falls is twice the height of Niagara Falls. 100 million tonnes of water crash over the falls every day. Fly-over day tours are available from Fort Simpson.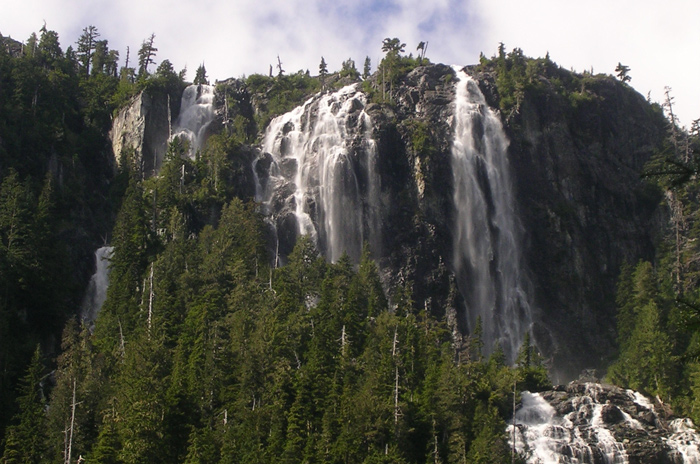 Della Falls, BC: Located near Port Alberni on Vancouver Island, Della's 440-metre drop is considered by many to be the tallest waterfall in Canada. It's a multi-day canoe and hiking adventure to find it.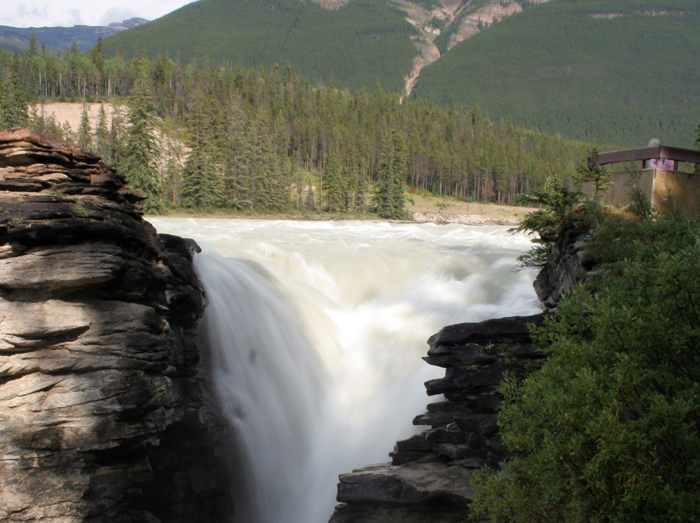 Athabasca Falls, AB: One of Jasper National Park's most popular attractions, Athabasca Falls make up for a short 23-metre drop with the fiercest volume in the Rockies. Various paved trails and wheel-chair viewing platforms allow everyone to hear the roar.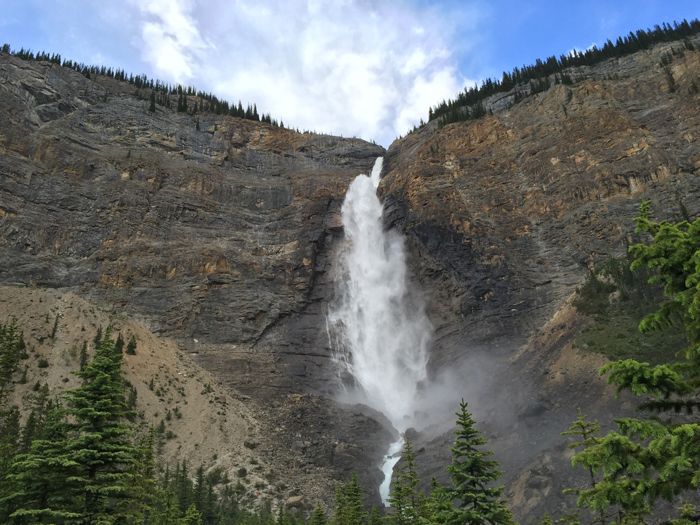 Takakkaw Falls, BC: Thundering with glacier run-off each summer, Takakkaw (which translates roughly as "magnificent" in Cree) drops 384 metres in total. Easy to access from mid-June to mid-October, drive through a series of switchbacks to find a mostly-paved walkway to the base.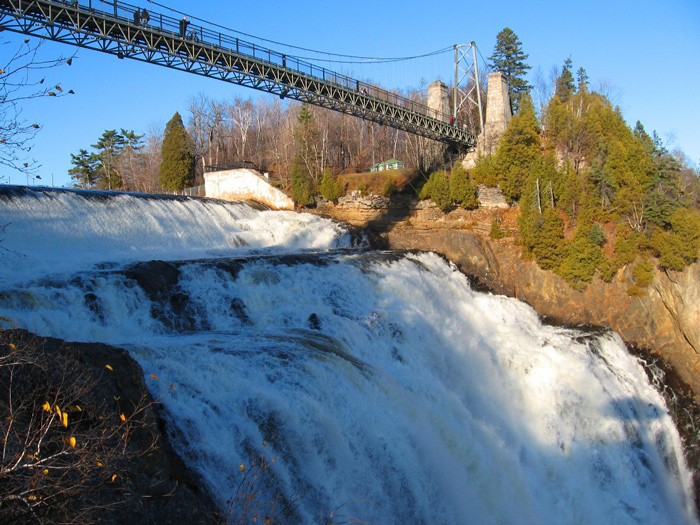 Montmorency Falls, QC: Explore Quebec's most famous waterfall (proudly 30-metres higher than Niagara Falls) by foot, cliff-side rail car, suspension bridge, via ferrata or zipline. Each winter, a "Sugar Loaf" cone of ice forms at the bottom, beautifully lit up for night-time visitors.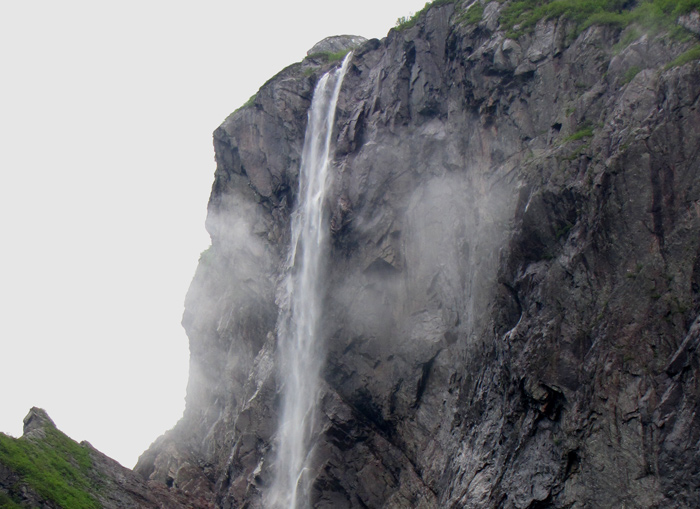 Pissing Mare Falls, NL: A highlight on the Western Brook Pond boat cruise in Gros Morne National Park, this beauty cascades 250-metre in one vertical drop, with spray blowing in the wind.