With the completion of the Grand Pacific Railway in 1885, the promise of Canada at last opened up to the masses. The challenge facing the rail companies: how to incentivize settlers, generate revenue, and get tourists on board. The solution was as ambitious as the railway itself: build opulent, luxury castle-like hotels to spike interest. For the first time, Canada was marketed abroad as an outdoor-lover's paradise, and for the first time, the Rockies was seen as a holiday destination as opposed to barriers to settlement. Paying homage to the design of Scottish castles and French chateaus, turreted hotels sprouted in the mountains as well as key urban centres along railway routes. Over the years, several hotels burned down or were demolished. Today, Canada's remaining grand railway hotels are treasured national landmarks, and continue to transport celebrities, royalty, head of states and everyday bucket listers to a storied era of old-world luxury charm. How many have you ticked off?
• The Fairmont Empress (Victoria): Opened in 1908, high-tea overlooking the Inner Harbour is a Victoria must.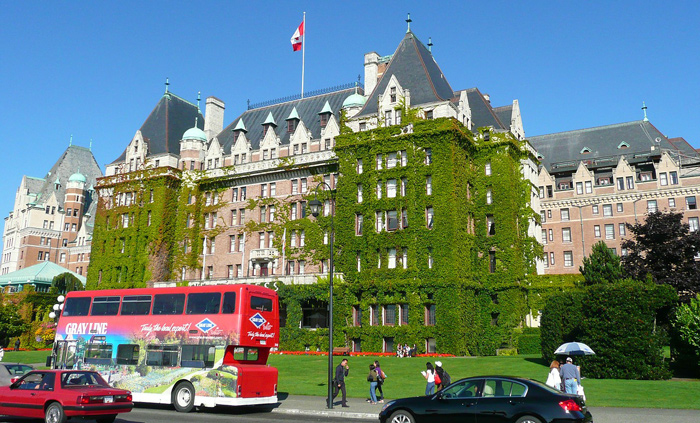 • The Fairmont Hotel Vancouver: Opened in 1888, enjoy cocktails in the people-watching piano bar.
• The Fairmont Banff Springs: Opened in 1888, soak in the mineral hot springs of the stunning Willow Stream spa.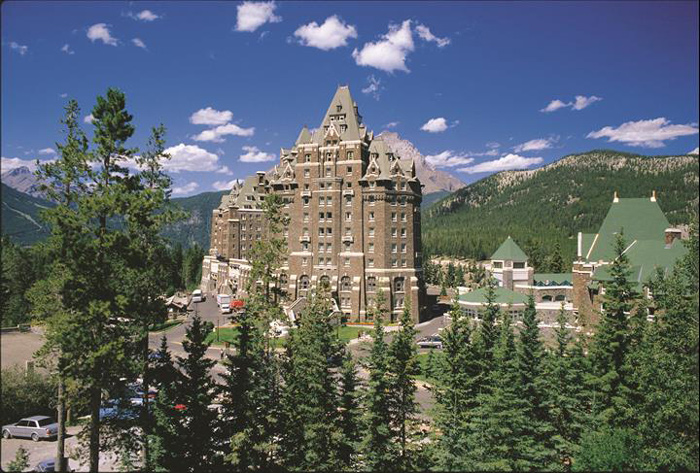 • The Fairmont Château Lake Louise: Opened in 1911, explore the Mountain Adventure Program for unique all-season activities.
• The Fairmont Jasper Park Lodge: Opened in 1922, wildlife surrounds the lodge and its acclaimed Stanley Thomson golf course.
• The Fairmont Palliser (Calgary): Opened in 1914, watch the Stampede Parade from Calgary's oldest hotel.
• The Fairmont Hotel Macdonald (Edmonton): Opened in 1915 with architecture inspired by 16th century French castles.
• The Marriott Delta Bessborough (Saskatoon): Opened in 1935, the city's best known landmark was modelled on a Bavarian castle.
• The Hotel Saskatchewan (Regina): Opened in 1927 as a towering, less ostentatious landmark to reflect more modern tastes.
• The Fort Garry Hotel (Winnipeg): Opened in 1913 one block from Union Station as the city's premier hotel.
• The Fairmont Royal York (Toronto): Opened in 1929 on Front Street, it continues to host the Queen during state visits.
• The Fairmont Château Laurier (Ottawa): Opened in 1912, the Château overlooks Parliament and the Rideau Canal.
• The Fairmont Le Château Frontenac (Quebec City): Opened in 1893, it dominates the city's skyline with sweeping views of the St. Lawrence River.
• The Westin Nova Scotian (Halifax): Opened in 1930, this was CNR's answer to rival CPR's Lord Nelson Hotel.