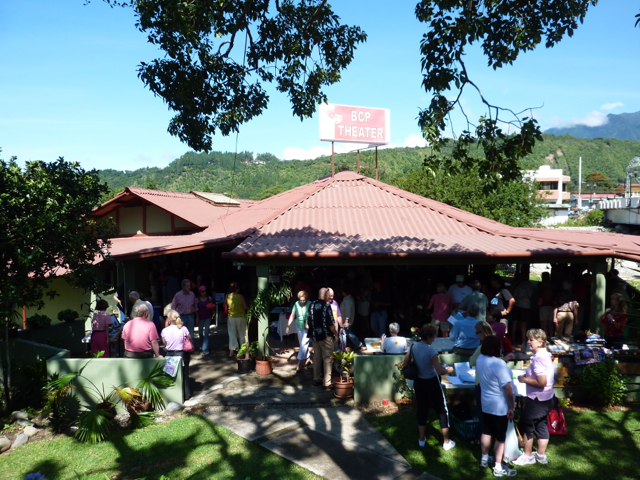 The Canadian Snowbird (escapus wintersnowus) is well known for its annual migration to warmer climes. As the bitter cold sets in, the snowbird pack its bag, buys flights, and relocates to another life, typically where a beach is never far away. Here are ten choices for any budding snowbird:
Florida
Leaves are still on the trees when snowbirds ritually begin heading south to the sunny state of Florida, and towns like Palm Springs, Lake City, Daytona Beach and Fort Lauderdale. They're here for one thing – sunshine – and they're going to get it in abundance. Locals love or hate snowbirds, depending on whether the birds are good for business. As the classic winter escapes above above get overcrowded, snowbirds are venturing out into less-known destinations like Fort Walton Beach, Pensacola Beach, Siesta Key, and sleepy Seaside. As the names suggest, all offer access to Florida's famous beaches.
Costa Rica
Some species of snowbirds prefer a bigger change: a difference in culture, a difference in language, currency, and scenic beauty. Costa Rica has the beaches, but it also has beautiful rainforest, and peaceful mountain communities. The country enjoys the third highest life expectancy in the western hemisphere, is affordable, accessible, and even offers Canadian-run health insurance for expats. Snowbirds congregate around the country, but can usually be found in the northern Pacific beach communities of Playa Hermosa, Flamingo, Tamarindo and Malpais.
Panama
Florida, Mexico and Costa Rica might have led the way for snowbird communities, but up-and-comer Panama is proving to be increasingly popular. Although it might not yet have the housing options or infrastructure of the mainstays, it does have gorgeous and predictable winter weather, friendly locals, and a currency that is not just linked to the US dollar, it is the US dollar. Not only is Panama inexpensive, it's safe and peaceful, and offers outdoor activities like golf, scuba diving and hiking. On a Sunday morning I visited a local expat market in the town of Boquete, discovering a thriving snowbird community, blissfully enjoying the good life.
Hawaii
Whether you think Hawaii is overcrowded or an island paradise, one thing's for certain: the islands are blessed with a lifestyle to suit just about any snowbird. Cooling trade winds means it seldom gets too hot (or polluted in the cities). There's always a beach nearby, with world-class surfing, diving, sailing, windsurfing and other watersports. The main islands appeal to different interests: 95% of the state's population live on Oahu, so if you're looking for more of a city vibe, that's the best bet. Maui is a vacationer's paradise, with a holiday-like atmosphere. Find remoteness on the Big Island, which is larger than all the other islands combined. Or enjoy the rainforests, views and small communities of the Garden Isle, Kauai.
Mexico
Popular locations in Mexico include Puerto Vallarta, attracting snowbirds with its sunny winters and large expat population. Further south, the Yucutan Peninsula has many small towns and fishing villages offering bargains on the dollar, and an international airport at Merida. Playa del Carmen has traditionally attracted younger snowbirds, but the quality lifestyle on offer is packing in boomers. Manzanillo is a fishing paradise with plenty of beachfront condos, and sharing the Pacific is affordable Mazatlán. You'll also find Canadians settled in San Miguel de Allende, Oaxaca, Guadalajara, and Lake Chapala.
Cuba
While politics still clips the wings of many a US snowbird, Canadians have been flocking to Cuba, increasing at a steady rate of about 15% a year. Snowbirds are lured by inexpensive beachfront communities around the country, where the loony stretches far. Many all-inclusive resorts also offer long-term snowbird packages. The advantages of Cuba are more than just weather and beaches. It's just a four-hour flight from Toronto, making it very accessible. The country's isolation however, does limit communication, and shopping for goods can be a challenge.
Thailand
Sunny beaches, clear skies, delicious food, friendly locals, oh, and a cost of living estimated to be just 10% of living in North America. It's easy to see why snowbirds are willing to brave a different hemisphere to escape to Thailand. They might settle amongst the exotic islands of the south, with their squeaky white sandy beaches. Unfortunately, there's also a possibility of a tourism frenzy, as cheap budget flights from Europe drop off tourists by the plane load (and gather all sorts of hustlers who would prey on them). I've always been a fan of the north around Chiang Mai, culturally rich, with a lot less mayhem. As for having to drink fresh fruit shakes and eat a different Thai curry every day, where do I sign up?
California
Sunny California, especially around Coachella Valley (Palm Springs) and cities like Escondido, LA, San Diego along the So-Cal coast, has long been popular with snowbirds. There's a huge industry built around facilitating home and condo purchases, and navigating US-Canadian tax law. Although California can be quite pricey, for some Canadians, it's as comfortable as slipping into a second skin.
Arizona
Bordering New Mexico, California, Utah and Nevada, Arizona is blessed with mild, sunny winters and plenty of space to accommodate northern snowbirds. Boomers and retirees typically settle in lifestyle communities that surround the capital of Phoenix. Places like Scottsdale, Quartzite, Sun Cities and Yuma, where temperatures from December to March hover pleasantly around 20°C. With over 300 golf courses in the state, Arizona is a golfer's paradise. Being inland from the coast also means more affordable housing.
Nicaragua
Relishing its political stability, Nicaragua is attractive to Snowbirds for its natural beauty, beaches, colonial towns and affordable prices. Granada, a 500 year-old cobblestone town lined with great restaurants and bars, is home to thousands of expats. Or consider historical Leon, close to beaches and scenic volcanoes. Ocean front houses might cost under $100,000, and the cost of living is extremely low. Another popular snowbird nest is the resort town of San Juan del Sur.