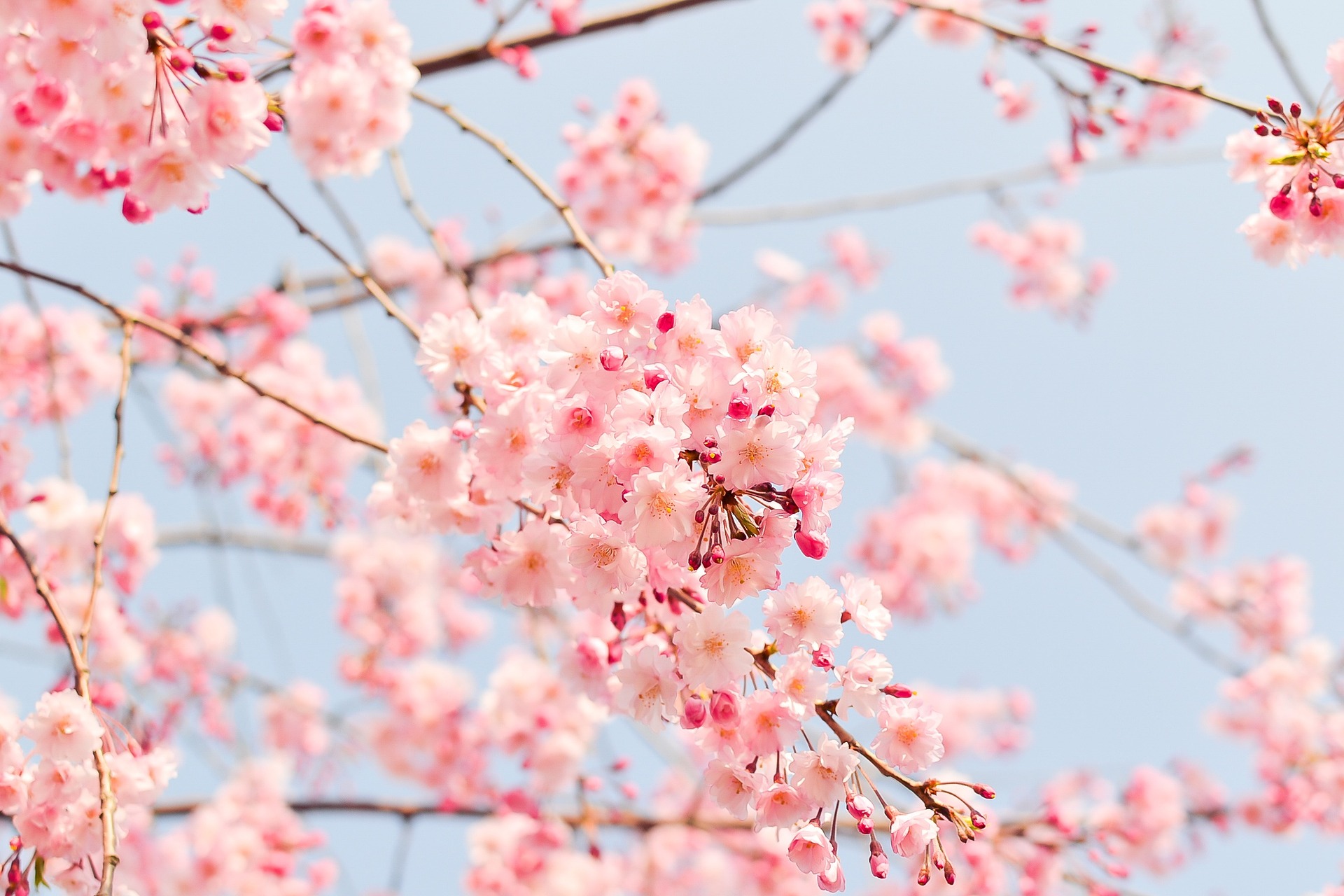 It's that special time of year, when cherry trees across Canada start pop-corning their blossoms, attracting oohs and aahs (not to mention all those influencers blissed out in their selfie poses).   With their fetching clusters of white, red and pink blossoms, it's a tasty scene for the eyes and the soul, a visual reminder that winter is done, and a warm and welcome summer lies ahead.
Cherry blossoms are commonly associated with Japan, where they hold cultural significance and are celebrated during an annual cherry blossom festival known as  Hanami. However, this flowery spectacle is found all over the world, most notably in Canada, the United States, and various parts of Europe and Asia.    In full bloom for just a few weeks from March to May, here's our Canadian Bucket List round-up of the best places in Canada to see cherry blossoms: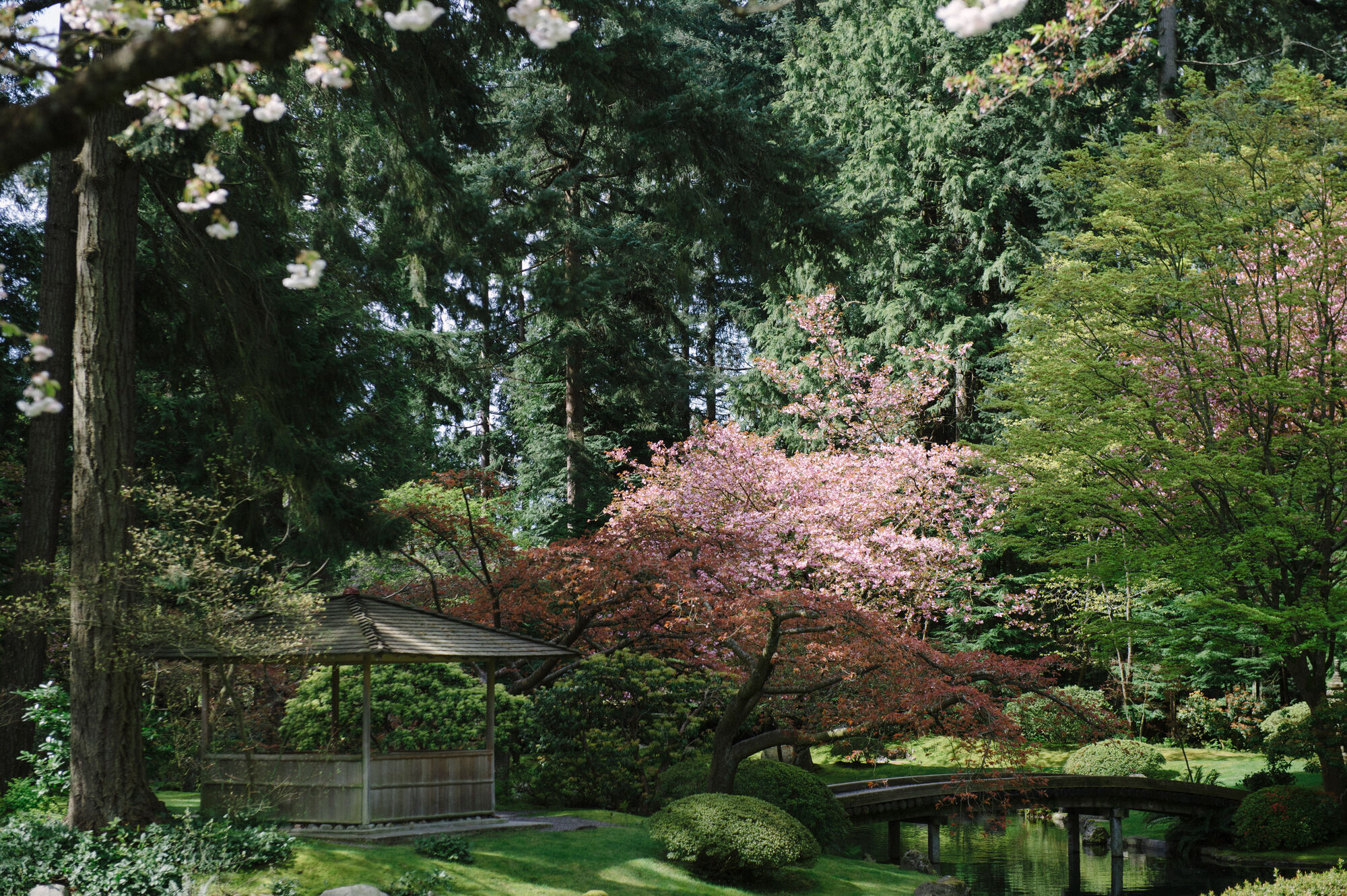 Nitobe Memorial Garden, Vancouver: this traditional Japanese garden has a stunning cherry blossom grove. The garden is meticulously designed to reflect the principles of Zen and features a teahouse, a pond, and stone pathways that lead visitors through a peaceful and contemplative space, creating an able substitute for the Hanami Festival in Japan.  The cherry blossoms bloom in late March to early April, transporting visitors through a space-time wormhole to Japan's cherry blossom season.
High Park, Toronto: Here you'll find two thousand cherry blossom trees exploding in colour, including different varieties like Yoshino, Akebono, and Kwanzan (for those that might appreciate the difference).. The park also hosts its annual Sakura Hanami festival, featuring cultural performances, food vendors, and guided walks to fully immerse visitors in the cherry blossom experience.
Queen Elizabeth Park, Vancouver:  Back in BC, these manicured gardens have over one hundred cherry blossom trees with rare varieties like the Accolade and Snow Goose. It all provides a fitting backdrop to the panoramic views of the city and surrounding mountains from the park's elevated viewing points.
Royal Botanical Gardens, Hamilton/Burlington: The Royal Botanical Gardens would know a thing or two about cherry blossoms. Visitors can explore the extensive grounds, participate in guided tours, and enjoy the colourful display of cherry blossoms.
Assiniboine Park, Winnipeg:  Let's not forget the prairies.  Assiniboine Park, has a designated cherry blossom grove that comes alive for the annual Sakura Festival to celebrate the blooming, complete with cultural performances and activities.
Kariya Park, Mississauga:  Here's a serene Japanese-style garden which was a gift from Kariya, Japan to celebrate its relationship with Mississauga as a twin city. The cherry blossoms here usually bloom in late April, and are a highlight in this urban escape of tranquility.
Stanley Park, Vancouver:  One of Canada's most iconic parks has its own special varieties of cherry blossoms, like the Akebono and Somei Yoshino, which produce dazzling pink and white flowers.  You'll see them along the sea-wall with the mountains and the city in the backdrop.
Centre Island, Toronto Islands:  Rent a bike or take a stroll along the island's waterfront trails late April and you should see cherry blossoms in full bloom. Cherry blossoms are important pollinators for various insects, which explains the butterflies and bees.
Saskatchewan:  You'll find cherry trees in several parks and streets across Saskatoon, including the picturesque Kiwanis Memorial Park and the University of Saskatchewan campus. The Regina Floral Conservatory, located in lovely Wascana Park, has a small but impressive collection of cherry trees that bloom each spring.
VanDusen Botanical Garden, Vancouver:  This popular local and tourist attraction is well-known for its annual cherry blossom displays. While you're there, explore other themed gardens in this green oasis located on the city's westside.